SINTERED WAVE TECHNOLOGY
Sintered Wave Technology uses enhanced capillary flow as a primary mechanism for containment transport.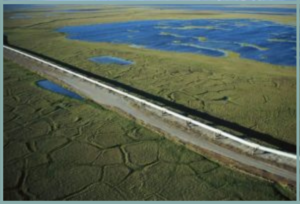 PERMAFROST MELT PROTECTION                               
Our technology protects the permafrost; it also reduces the volume of gravel needed for new roads and facility pads resulting in significant cost savings. We use natural materials and the arctic environment to create an insulating layer to protect the new infrastructure from permafrost melt.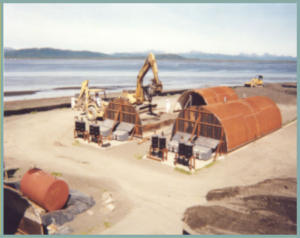 PERMEATION BED TREATMENT TECHNOLOGY
The permeation bed treatment technology is an excavation equipment compatible device.  Wheel loaders can freely enter the treatment chamber for loading and unloading the soil.  The technology is a static pile arrangement using flameless heat sources.  The soil is treated through drawing hot air from a permeation bed, which consists of a large rock bed heating through hot air injection.  The rock bed stores the heat, which lowers energy costs.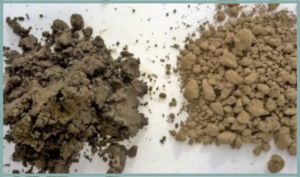 APATITE METAL STABILIZATION TECHNOLOGY
Ezraterra acquired the Apatite Metal Stabilization Technology to handle metal contaminated porous media (soil and sediment).  The technology uses a proprietary process to chemically stabilize the metals in soil or sediment by bonding the metals to the soil or sediment. The process addresses the ability for the metals to leach from the soil.  The EPA defines RCRA characteristic hazardous waste through a leaching analysis (TCLP).  The Apatite metal stabilization treatment process will take elevated TCLP soils and render the soil non-hazardous, which allow the soils to be disposed at a non-hazardous waste landfill at significant cost savings.