Evolution of Sintered Wave Technology
Evolution of the Sintered Wave Technology
The SWT is a vast improvement of the proven Permeation Bed Technology.
Permeation Bed 2001
Large scale proven for petroleum hydrocarbon.
Can treat refined fuels and oil from a wide variety of soil conditions including
saturated soil.
Loaders drive into treatment vessel.
LNAPL to ND
Permeation Bed technology can reduce concentrations in soil from free phase petroleum in soil to non-detectable levels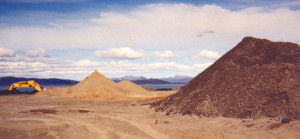 Evaporative Desorption 2004
Small scale proven for Volatile Organic Compounds.
Load soil into containers.
Move containers into unit.
Developed for small brownfields.
15,000ppm PCE to ND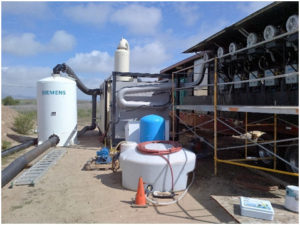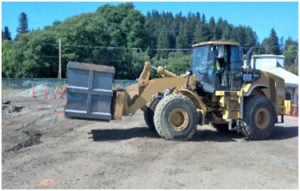 Sintered Wave 2016
Expands capabilities of the proven Permeation Bed; works faster and better.
Can do high molecular weight compounds in saturated conditions.
Large or small scale operations.
Loaders/scrapers drive into vessel in one pass.
Expanded capabilities expands market reach.
Crude 67,000 mg/kg to ND
Gasoline/diesel/Oil 107,000 mg/kg to ND
VOCs to ND
Compact Pneumatic Excavation/Sintered Wave Unit 2016
Designed for use at downtown urban infill dry cleaner properties.
For use at Ezra Terra Brownfield properties only.
Buildings renovated, leased, then sold as investment properties.
Profit comes from rescued property value.